Join Us For A Fundraising Event March 5!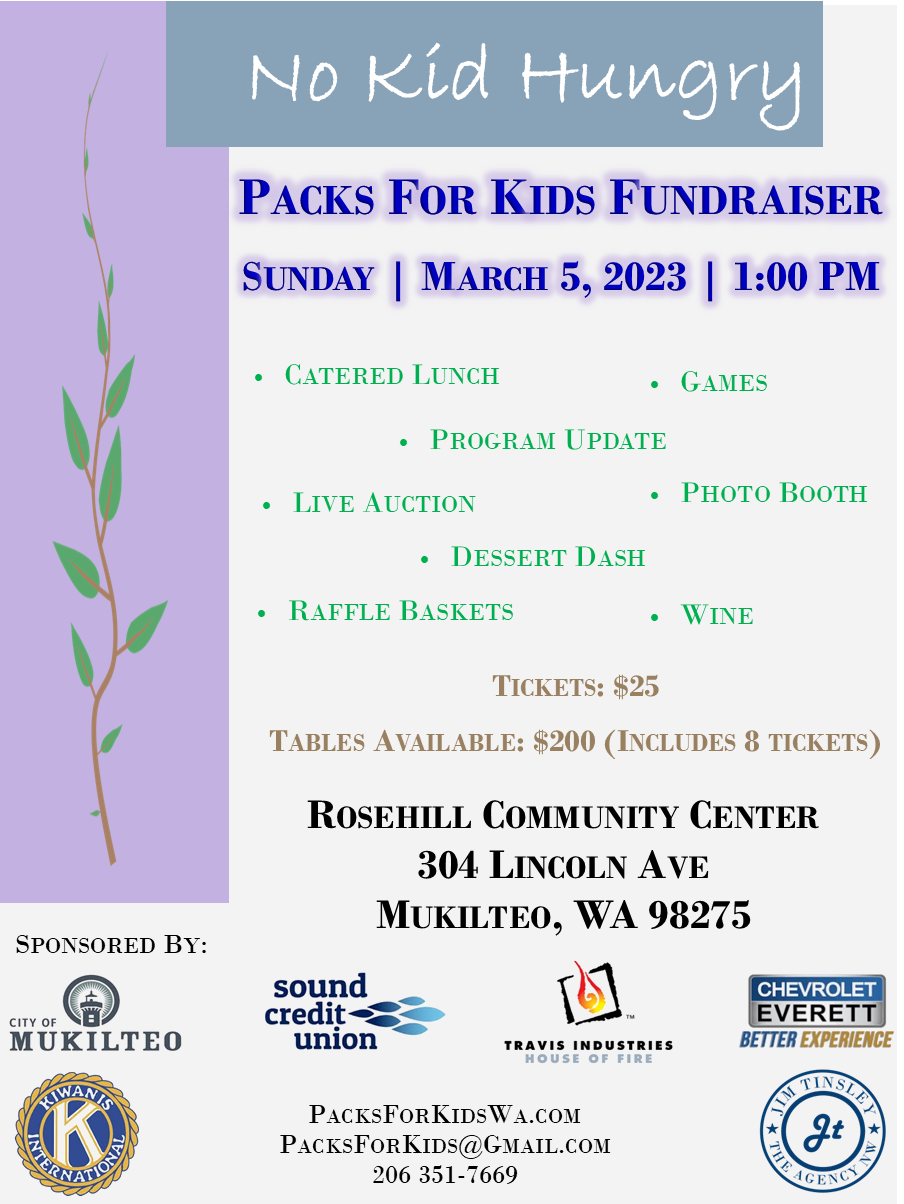 Why Packs for Kids?
More than 10% of Snohomish County residents/families live at or below the poverty line
Nearly 44,000 of K-12 students are enrolled in the Free/Reduced Lunch program due to hunger issues
For many children, lunch is their only nutritious and reliable meal of the day
But what happens on the weekends? That's where Packs for Kids comes in. 
How Packs For Kids Works
Donors--like you--donate money, food, and backpacks.
Teachers identify children with food insecurity.
Every week, donors and volunteers purchase food and fill the backpacks with food to feed 800+ people.
The children take the backpack home over the weekend and return the backpacks on Monday.
The children experience the educational benefits that come with food security such as increased concentration, energy, and motivation.